SIL makes research results accessible to benefit local communities and the world.
Language maps, linguistic analysis, language research software and fonts are available for download.  Browse our Language and Culture Archive collection of over 1,500 linguistic papers. This valuable research is freely available to academics, governments and others.
In all, SIL has produced more than 2,500 publications since it began work in Papua New Guinea in 1956. There is also a large body of unpublished works about the languages of Papua New Guinea. Many manuscripts are available for download here and on other websites.
Ethnologue
SIL maintains the Ethnologue which contains information on the 7,106 known living languages of the world. 
Language Maps
SIL's on the ground sociolinguistic research is made available to the world through electronic reports and language maps.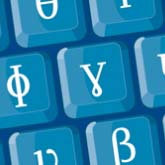 Software & Fonts
SIL has developed powerful easy to use software for developing literacy materials, conducting linguistic analysis, building dictionaries, and documenting languages.